Oh, it's getting close here, at the bitter end. One week from today and all my papers will be finished (or at least, turned in, whether or not they will be "finished" is another question entirely), and I will be home free for the summer. It's a wonder any pleasure reading is happening at all, but thanks to audio books and a commute, a little pleasure got slipped in there last month.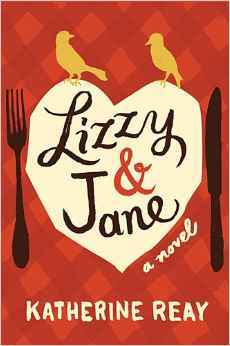 Lizzy and Jane
by Katherine Reay
After finishing the rather delightful
Dear Mr. Knightley
last month, I couldn't help but listen to this one too, since it was also available. Reay certainly has a formula, and much of her thematic/character development was very similar to
Knightley
, but I still rather enjoyed this one. I especially enjoyed the food descriptions that showed up here (Lizzy is a chef in this one). Reay knows her way around a kitchen, and I'm always a sucker for good food writing. Once again, recommended to anyone who enjoys some more thoughtful (but still pretty light) Austen fan fiction.
A Snicker of Magic
by Natalie Lloyd
I kind of wish I could've read this one rather than listen to it, because I assume they used some creative typography for the magic words that Felicity can see everywhere (someone whose read the print version, please confirm), but as it was I had fun imagining my own typography for the words. This middle-grade novel was completely delightful. I really enjoyed the type of magic described (especially the seeing words, I thought it was unique and creative and exactly the kind of magical ability I would have wanted as a twelve-year-old girl). Highly recommend this one.
The Grapes of Wrath
by John Steinbeck
Okay, so this one wasn't entirely for pleasure. This was the one and only novel I actually finished for my Modern American Novel class this month (because I have to write a paper and give a presentation on it). This was a reread for me, I read it at some point in high school, and boy! Did I ever miss the socialist undertones that first time around. Still, I really like Steinbeck. I like that his characters are real, normal, like-able, everyday kind of people, and that even though they are living through a completely depressing era of history, they still have moments of hope and happiness (unlike other modern characters, where its all doom and gloom and moral degradation). Anyway, this is one of those books that if you haven't read, you probably should.