Well, June was a bit slower on the reading front than May. I blame it on my mother. She was here for two weeks helping out, and for some reason it was more interesting to chat with her all day long than read. Also, I started a pretty hefty read half-way through the month that I'm still working on, so I don't get to count all those reading hours yet. Here's what I did get through:
Firestorm
by Katie Robison
Finished this one up just in time to mini-review it for the giveaway! You can read more about it (and the whole series)
here
.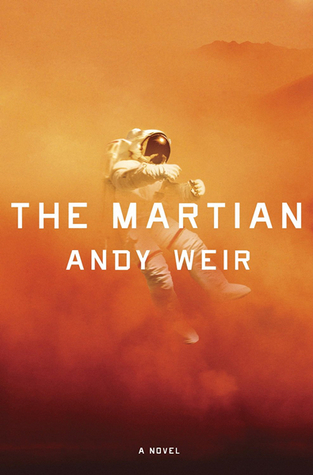 The Martian
by Andy Weir
Finally! I've only been on the holds list for this one
forever
. Confession, I did see the movie first, but the book was totally worth reading. The science! Holy cow the science! Major, major props to Andy Weir for not just figuring out and understanding all this stuff, but presenting it in an admirably entertaining way in a fiction book. I'd be lying if I didn't admit to skimming a lot of the more technical descriptions, but I totally saw how it was necessary to the story and only added. Seriously learned so much. Also, really loved the character of Mark Watney. He's brilliant and funny, which is a pretty winning combination, but caution, he does have a mouth on him. I still definitely recommend.
Pippa of Lauramore
by Shari L. Tapscott
Okay, so remember how
I got a new Kindle
last year? And then started subscribing to all those email services that send you daily updates on all the Kindle deals? Well, I totally try to restrain myself, but when a book is free, and it's an e-book, sometimes I have a hard time not clicking buy. So now I've got a bunch of these freebies sitting on my Kindle, and as I was scrolling through them the other day I realized most of them look terrible (probably why they were free), but this one looked promising, so I decided to give it a try. And guess what? It was totally a winner! Completely, surprisingly delightful. I would compare this book to a slightly lesser Shannon Hale-type princess novel. It's got a fun and spunky princess, a fairly developed fantasy world, and a host of suitors lining up for the princess's hand. Then ending ties up nice and tidily and happy (so if that kind of thing bothers you, well, don't read it), there's not much substance, but it was quite the enjoyable little fluff read. (Also, super clean.) Totally recommend.
And that's all I finished. We've got some travel coming up this next week, with both plane flights and road trips involved, and I'm hoping that will translate into some good reading time (but you never know with kids). That being said, I'll be taking the next week off of blogging (except for a maybe, possible, surprise special post later next week, but only if things work out... I'll let you know).
Happy summer reading folks!